Videos
See how we work! Everything is done by hand meaning no presses or stamps!


Leather Vambrace Tooling. :)
And since some people have asked how we do our leather work, here is a pictoral representation!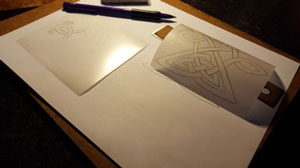 First, we draw the design.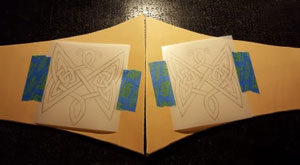 Second, we place where we want it on the leather.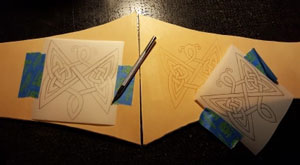 Third, we transfer the designs.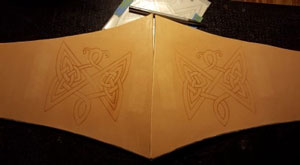 Designs transfered on both sides.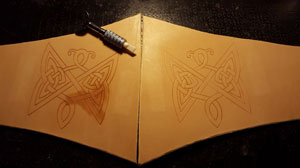 Fourth, we carve the designs into the leather.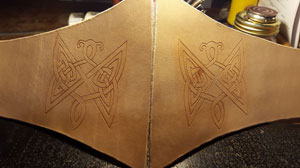 Designs carved on both sides.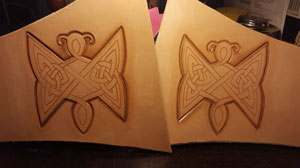 Fifth, we start undercutting.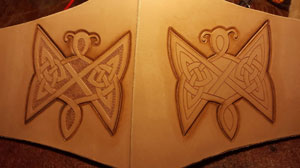 Sixth, we start tooling the inside of our designs.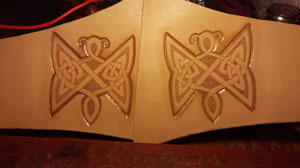 Tooling done on both sides.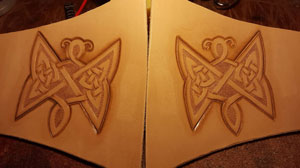 Seventh, we bevel the knot work to create a 3-D form.

Then we start the process of dyeing the leather!
And that's how we create our work! Hope you all
enjoy! =)